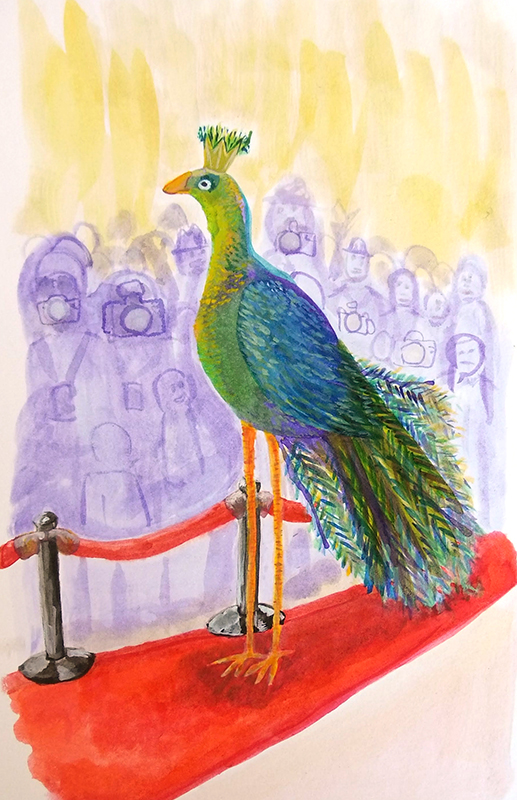 Peacock Queen
The Queen takes the red carpet and is ready for her closeup. Take some time today to embrace your fabulousness and let your inner royalty shine!
Prints of this image and the original ink painting are available.
Inkjet prints come ready to frame and measure 10 x 8 inches / 25.4 x 20.3 cm.
The original ink drawing measures 8.5 x 5.1 inches / 21.5 x 13.3 cm